Drip, Drip Drop: A WATER Adventure
April 23 @ 11:00 am - April 24 @ 3:00 pm
$5 – $10
Conceived and written by UNC Asheville students in the Fall 2021 Theatre for the Very Young (TVY) course, "Drip, Drip Drop: A WATER Adventure" is an interactive and imaginative performance for pre-schoolers and their families. Directed by Lise Kloeppel.
Show Description: Water is all around us. A liquid life force in our blood, sweat and tears that falls from the sky into the ground forming rivers, lakes and oceans. Find out what happens when curiosity transforms a little youngin' into a tiny water droplet and imagination takes them on a wonder-filled adventure.
What is Theatre for the Very Young?: Theatre for the Very Young combines elements of dramatic play with immersive design to create an interactive and multi-sensory performance experience. Although TVY centers in its creation the aesthetic and developmental needs of children ages 0-5, anyone who wishes to experience the world with a sense of child-like wonder and awe is invited to attend.
Public Performance Dates:
Saturday, April 23rd 11 a.m. & 2 p.m.
Sunday, April 24th 11 a.m. & 2 p.m.
Location: UNC Asheville campus Reynolds Green (behind the library)
Run Time: 30 minutes
Tickets: Tickets may be purchased for a suggested donation of $5-$10 per ticket through Eventbrite
Information: https://drama.unca.edu/engage/theatreunca/ or email theatre@unca.edu for more information.
Note for Public Performances: Due to the participatory nature of the performance, the audience size will be limited to 15 children per show. Parents and grown-ups will be able to watch the performance. Please plan to arrive 10-15 minutes early to participate in the pre-show activities. The show will begin promptly at the start time listed and will last approximately 30 minutes. Children and their grown-ups are invited to join us after the show for an additional 30 minutes of free play time at our hands-on learning stations.
Community Expectations:
As members of this community, we care about everyone. Faculty, staff, students, and visitors have a shared commitment to take the necessary precautions to avoid spreading COVID-19 while following all recommended health guidelines. Please see UNC Asheville's Community Expectations. Be respectful of individual choice to wear or not wear a mask in any situation; wear a mask when and where encouraged, following guidelines and precautions outlined by the CDC.
Shakespeare's Twelfth Night
Directed by Kirstin Leigh Daniel, Founding Artistic Director of Venture Shakespeare
Twelfth Night at the Carol Belk Theatre tickets here.
Twelfth Night via Livestream here.
Performances:
Thursday, April 7 - Saturday, April 9, 7:30 p.m.
Saturday, April 9 & Sunday, April 10, 2 p.m matinee
More About Kirstin: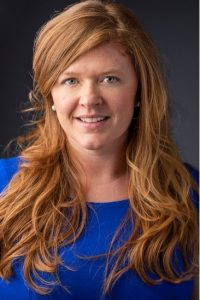 Education: BA Theatre Education Emerson College,
MTS in Production and Design Southern Oregon University, MA Shakespeare and Creativity a Shakespeare Institute and Royal Shakespeare Company Collaboration.
Work: Teaching Artist for Shakespeare and Company, and Professor at local WNC Colleges including UNCA, Brevard and Young Harris.  She is a company member of Asheville's The Cardboard Sea. NC Licensure K-12
Passions: Teaching, Baking Pies, Toby (her cat), Laughing, Loving Big, Shakespeare, Old Homes, Podcasts and Swimming in Lakes.
Show Description: Two twins Viola and Sebastian are separated in a shipwreck. Viola, who is disguised as a boy, falls in love with Duke Orsino who is in love with Countess Olivia. Upon meeting Viola (disguised as Cesario), Olivia falls in love with them. A romantic comedy with several interwoven plots, mistaken identities and practical jokes.
Run Time: 90-minutes (no intermission)
Current Departmental COVID protocols (subject to change based on public health guidelines, university policies/practices, and cast/crew comfort levels):
Seating in the Belk Theatre will be at 70% capacity (approximately 80 seats).
Livestreaming options will be available for indoor performances.
We will be using paperless ticketing.
Indoor audiences are strongly encouraged to wear masks.
Email questions to theatre@unca.edu